This Black History Month, we're celebrating the rich legacy of Black Artistry in Fort Greene by partnering with contemporary artists on events and exhibitions. And we're paying homage to those local artists who came before us, including author Richard Wright.
Richard Wright lived just off Myrtle Avenue on Carlton Avenue in Fort Greene in the 1930s when he was writing his most prolific novel, Native Son. To mark Wright's days in the neighborhood, we're spearheading a campaign to co-name Carlton Avenue, between Myrtle and Willoughby, Richard Wright Way.
We're excited to report that the co-naming proposal has begun the process for approval, gaining support from a number of local partners and organizations. The Carlton-Willoughby Block Association, Majority Leader Laurie A. Cumbo, and Brooklyn Community Board 2's Transportation Committee have all stepped forward to support the proposal. Additionally, residents of the block have signed a petition in support, and we invite you to sign as well!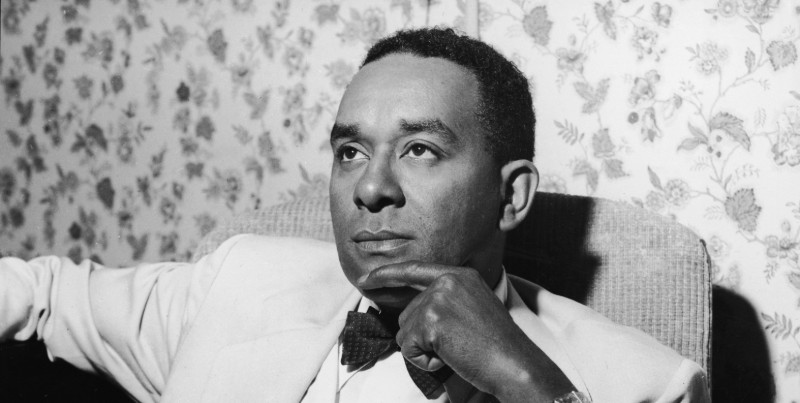 ABOUT RICHARD WRIGHT
Born in Mississippi in 1908, Wright was the son of sharecroppers and grandson of formerly enslaved persons. Joining six million other African Americans, Wright and his family fled the Jim Crow south and migrated north in the early 20th century. Before moving into 175 Carlton Avenue, Wright had lived in Memphis, Chicago and Harlem. In 1938, Wright moved to Fort Greene and worked on the draft of his latest novel, which would become Native Son. Wright spent most of his days during his short stay in Fort Greene writing the book at his apartment, in Fort Greene Park and at the Walt Whitman Library (which was then called the City Park branch). On March 1, 1940, Native Son was published and within the first month sold over 215,000. The quick success was largely due to the fact that it was a Book of the Month Club selection, the first book written by a Black author picked by the national club. Since 1940, the novel has seen countless reprints, in many languages, and continues to shape conversation about being Black in America.
WHY A STREET CO-NAMING?
Many of Fort Greene and Clinton Hill's street grid and local landmarks carry the names of past residents. The vast majority of those memorialized with named spaces are from the 18th or 19th century and mark men with European ancestry. However, as the neighborhood has developed over the past 400 years, it has been home to people and communities who trace their roots all over the world, largely Europe, Africa, and the Caribbean. We believe local public spaces should tell a more complete story of the neighborhood's social history and have begun a campaign to honor more individuals who've shaped our community. This includes an effort to co-name streets after people of color and women. Stay tuned for more!
NEXT STEPS
An honorary street co-naming in New York City is enacted and approved by the NYC City Council. The Richard Wright co-naming is slated to go before council in June. Prior to that, it'll be presented to the full community board in March.